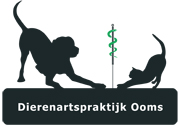 Acupuncture and Chiropractie for your cat or dog
You could consider acupuncture or chiropractie for your cat or dog if it suffers from:
- muscle and bone problems caused by hernia in the neck or back, arthritis, Hip Dysplasia (HD), Wobblers and spondylosis
- skin problems, such as allergies
- neurological deficits
- epilepsy
- lung problems, such as chronic flu in cats and asthma
- gastro-intestinal problems, such as chronic diarrhea, abdominal cramps and food allergy
- reduced energy, reduced appetite or generally not feeling well
This list is not exhaustive; please contact me to verify if problems not listed can be treated as well.
My name is Brenda Ooms. I am a licensed veterinarian and veterinary acupuncturist (member of SNVA). During my extensive experience as veterinarian, I noticed that many pets could also benefit from acupuncture and food supplements and decided to focus on and specialize in that. Doing so, I combine the "Western" and "Eastern" approach with the purpose to provide the most adequate and complete advise for your cat or dog. I also do Chiropractie.
How does acupuncture work?
Acupuncture is a traditional Chinese treatment which has been proven beneficial to humans for thousands of years, but it can also be applied to animals. It is based on the principle that energy flows through the body, similar to the circulatory or nervous system. Disruption of an energy flow (meridian) can cause illness in certain parts of the body. Each of the 14 meridians connects with specific parts of the body and body functions.
By placing little needles in the skin at identified connection points, the energy flow can be restored. Your cat or dog will hardly notice that these needles are placed, as it does not hurt. Sometimes they even fall asleep during a session!
Acupuncture treatment
An acupuncture treatment takes 30 to 45 minutes. It starts with an examination of your cat or dog. Being a licensed veterinarian as well, this means that I will only start with acupuncture treatment if I think your cat or dog will benefit from it. Otherwise I may recommend a consult with your own vet or a specialist, or just a change in the type of food you give him, and/or additional natural medication.
The sterile needles will carefully be placed in connection points specifically identified for the problem of your cat or dog. Then we wait for 15 minutes, after which the needles will be removed (they will not be used again). These 15 minutes could change the condition of your cat or dog! Your cat or dog can go home normally. What you may experience is that your cat or dog is sleepy the remaining day, which is normal and means the treatment is doing its work.
The number of treatments necessary depends on the specific problem of your cat or dog. For "simple" and acute problems, 1 or 2 treatments are usually sufficient. Chronic problems may need 3 or 4 treatments (1 session per week) to start with. Each dog or cat is different and in consultation with you we will plan a follow-up treatment schedule.
Costs
Consultation (recommendations if acupuncture is not the adequate treatment): 41.00 EUR
Treatment with acupuncture (including consultation): 65 EUR
Treatment chiropractie including consultation;65 euro
Treatment acupuncture plus chiropractie : 77.50 euro
Treatment with acupuncture at your place (The Hague, including consultation): 99.50 EUR
Please check the medical insurance policy of your cat or dog - often acupuncture is covered.
Additional services
I also practice chiropractie, this is especially effective for dogs and cats with back problems. The combination with acupuncture makes it more effective.
Apart from studying veterinary and acupuncture, I have also completed a study in orthomelucular medicine (effect of dietary supplements). Often natural supplements can reinforce the effect of treatments. I can recommend and provide these supplements.
A new service is the "vacci check". Vaccinations are quite expensive and it is not always necessary to revaccinate your cat or dog every year against all diseases. With a simple blood test I can determine how immune your cat or dog is against various diseases and set up a tailored time schedule for each vaccination. Costs: 65 EUR.
At request, I also recommend and provide fresh meat products of well-known suppliers (DOGMEAT) Fresh meat can prevent gastro-intestinal problems, skin problems and diabetes, and contributes in general to the health of your cat or dog. And he will love it!
Contact
For an appointment or additional information, please call me at 06-20093826 or send an email: dierenarts@dierenartspraktijkooms.nl
On the contact page you can find the addresses for visiting in The Hague (Monday,Tuesday, Thursday and friday between 9.30 and 16.30)
Please bring the file from your vet to the appointment (to provide insight in the condition of your cat or dog and treatments already given).